Auto Loans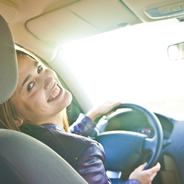 If you're in the market for a new or used vehicle, come to Mil-Way first and let us help you find the right financing. We've got great low rates and easy terms, and our loan officers will help make your financing process hassle-free.
Refinance your auto loan
If you purchased a vehicle and financed it elsewhere, you may be making higher monthly payments or have a higher interest rate. Refinance your auto loan from another financial institution with Mil-Way FCU and start saving money today!
check rates Click here for helpful Auto Loan Calculators
Loan Request Form Route 66 Extended Warranty
MEMBER'S CHOICE Borrower Security Calculator
Get Mil-Way Auto Financing Directly at Your Dealer
Mil-Way has partnered with select Arkansas and Texas auto dealers to offer you Mil-Way auto financing directly at your dealer. Now you can shop for your new car when it's convenient for you, even if the credit union is closed. Just tell your dealer "I want Mil-Way Federal Credit Union Auto Financing," and they'll make it happen, even at night and on weekends!
list of participating dealers.